Carpet Cleaning Ashford Kent
Carpet Cleaner in Ashford Kent
Welcome to Ashford Carpet Cleaning' website; we are a dedicated local professional carpet and upholstery cleaning company that can take care of all your cleaning needs on time and to the highest possible standard. All of our operatives are highly skilled and able to transform even the dirtiest carpets, rugs and upholstery.
Our team has decades of experience when it comes to cleaning both carpets and upholstery, and no matter the scope of work required, we will be able to help. From small rugs, to commercial carpet cleaning, we'll take care of it quickly and effectively.
We work on a few elementary principles:
To offer a first-class service that our clients will be delighted with.

To always fully communicate. It sounds simple, but good communication goes a long way, and we are great at it! We will update you on our arrival times, job progress, and anything else we feel necessary.

Competitive pricing. We charge rates that are both fair and fixed. We don't believe in offering a low price over the phone and then charging something different when we arrive. What we agree on is fixed, no questions.

A service you are delighted with. With all our highly skilled operatives, we know how to complete the job right the first time; you can rest assured we offer the best carpet cleaning around!
Choosing quality carpet cleaners can be a daunting task. With so many companies out there and a wide variety of prices being offered, it can be very confusing. At Ashford Carpet Cleaning, we know how to get the job done right the first time. We use specialist commercial machinery, which is unlike a regular carpet cleaning machine. Ours is the Rolls Royce of cleaners, and whilst they are extremely powerful, they are also gentle on your carpet and upholstery fabrics to ensure no damage or shrinkage. They are designed to clean deep into the fibres and remove all dirt and contaminants, leaving your home with a fresh, clean surface which is also perfect for allergy sufferers.
Professional Carpet Cleaning
Specialist carpet cleaner serving clients in Ashford & the surrounding areas of Kent
Carpet Cleaning Residential
Carpet Cleaning Commercial
Free Instant Quotations
Call us now to obtain your instant quotation. No hidden surprises. What we quote is what you pay.
Our Carpet Cleaning Services
Domestic Carpet Cleaning Ashford Kent
Residential carpet cleaning is our speciality, and we can deep clean any of your carpets to leave them looking and smelling fresh. There is no denying that clean carpets can transform the look of your home, and there are also health benefits to consider, such as removing dust mites and other allergens.
Upon arrival at your home, we will perform an initial assessment to ensure that we are taking the best course of action to ultimately get your carpets looking their very best. We will then use our carpet steam cleaning machines to get deep into the fibres and ensure we extract all that nasty dirt, leaving you with a lovely fresh surface. You can walk on your carpets immediately after cleaning, and our machines extract approximately 99.7% of the water used for cleaning!
There can be many reasons why you may need our complete carpet cleaning services, and these can include pet accidents, human faeces or urine accidents, a stain from food or drink, or simply just a good old regular clean to keep your carpets looking their very best for years to come. Whatever the reason is, you can be sure we've seen it all before, so don't hesitate; call us now, and let us take good care of you.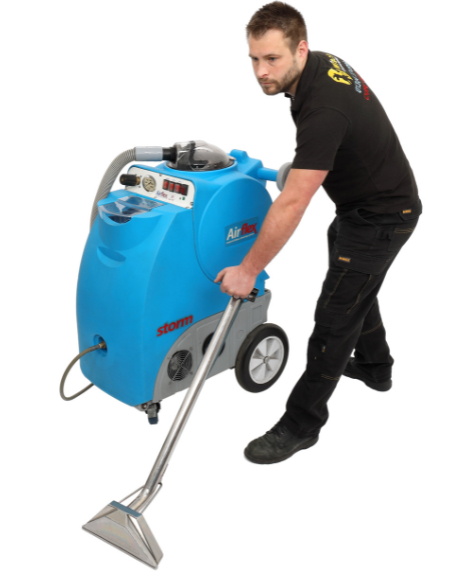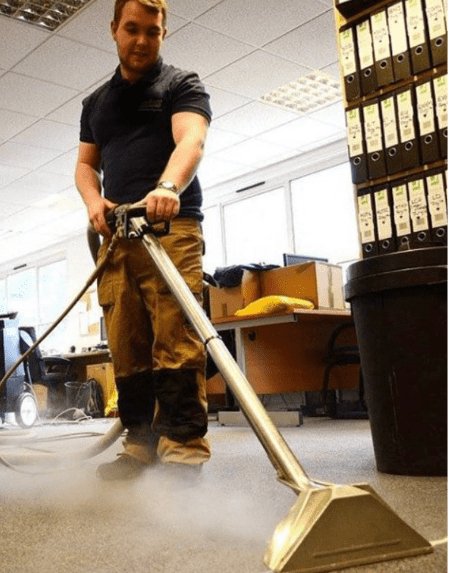 Commercial carpet cleaning is an essential maintenance procedure for all offices, businesses, schools, and industrial workspaces. We are here to take care of all your carpet cleaning needs at Ashford Carpet Cleaning. We have worked with many businesses over the years, and we can offer you regular ongoing maintenance packages to ensure your carpets are always kept fresh and clean.
We understand that commercial carpet cleaning sometimes needs to be completed out of hours. This is a service that we can provide to ensure that you have complete carpet cleaning carried out during either the evenings or weekends. We are incredibly flexible and always maintain the opinion that our customer's priorities come first, so we'll do our utmost to work to your schedule and ensure your needs are met on time.
Whether you require a one-off carpet clean or ongoing maintenance, please feel free to call us anytime, and we'll be happy to discuss your project and the various available options.
It's easy for sofas to become stained; one minute, you're relaxing in front of the TV with a glass of red wine, and then the inevitable happens, and sure enough, you are left with a stain to contend with.
We get calls for stained sofas all the time, and in most instances, it's not as bad as people anticipate. If you are in this situation, please feel free to call us, and we will arrange a swift appointment to deal with the issue. As carpet cleaning professionals, we know to take care of your needs quickly and efficiently. No matter the stain, we are only a phone call away.
It is also good practice to have regular cleaning carried out on your couch to ensure it is kept fresh and clean. Over time dirt becomes transferred from your clothing, pets, and children, and even though it may look clean, you will be shocked what our machines will extract! Why not call us today for an instant quotation and to arrange your sofa clean in Ashford and the surrounding areas of Kent.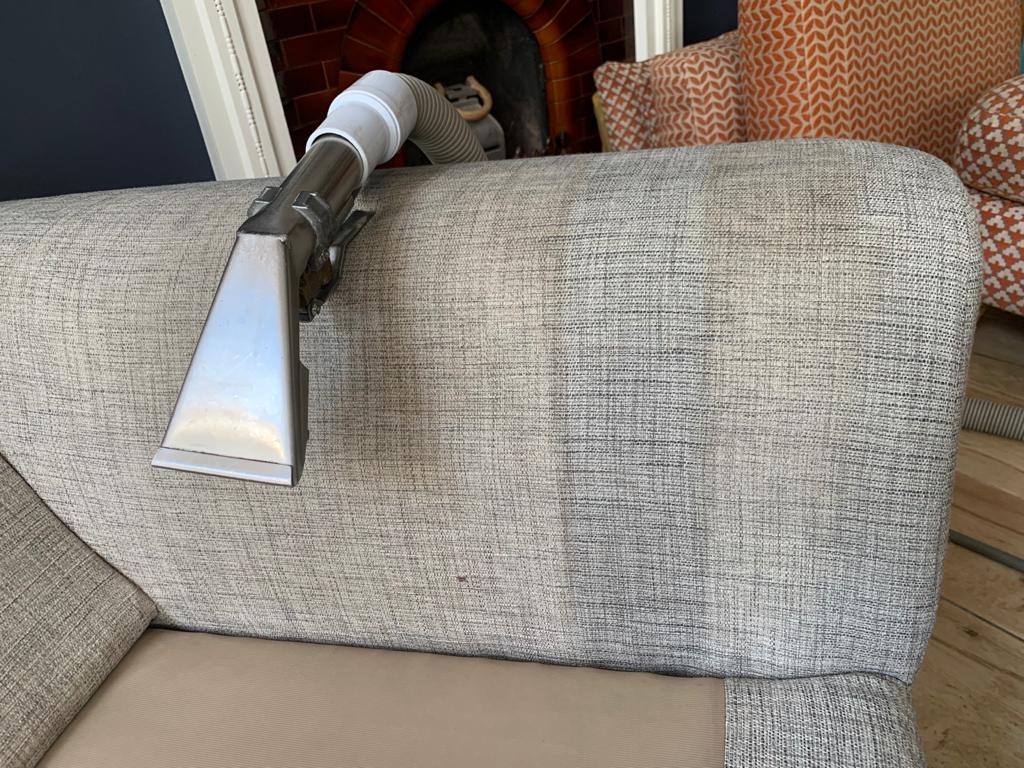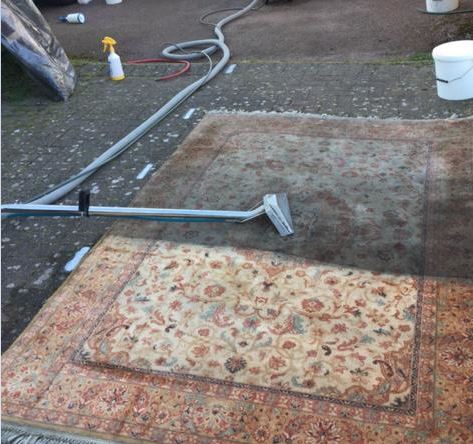 If your rugs are looking a little dirty, then we can help! Whether you are looking to have both your carpets and rugs cleaned at the same time or just as a standalone item, then we will be able to take care of your needs.
Rugs often get overlooked and see some of the heaviest foot traffic within your home. So having them deep cleaned is a sensible option and ensures they are left looking and smelling their best whilst also increasing their longevity.
Whether your rug is stained or just in need of a deep clean, we can help. Don't hesitate to contact us anytime; we'll get you booked in.
Are you moving out of your home soon, and part of your tenancy agreement states that your carpets and | or upholstery are thoroughly cleaned before returning the keys? If so, then we are here to help. With all end-of-tenancy cleans that we carry out, your carpets and upholstery will be left looking and feeling fresh, and once complete, we will provide you with an invoice so that you have proof of the works carried out.
If you are considering using a different carpet cleaner from us for any reason, always ensure BEFORE they start the job that a full receipt is offered; otherwise, you will have no record, and your landlord may insist on it.
Our clients range from private individuals to letting agents and landlords. As one of the best carpet cleaning companies in Ashford, Kent, you can rest assured we will take care of all your needs. Call us anytime to discuss your end-of-tenancy cleaning requirements.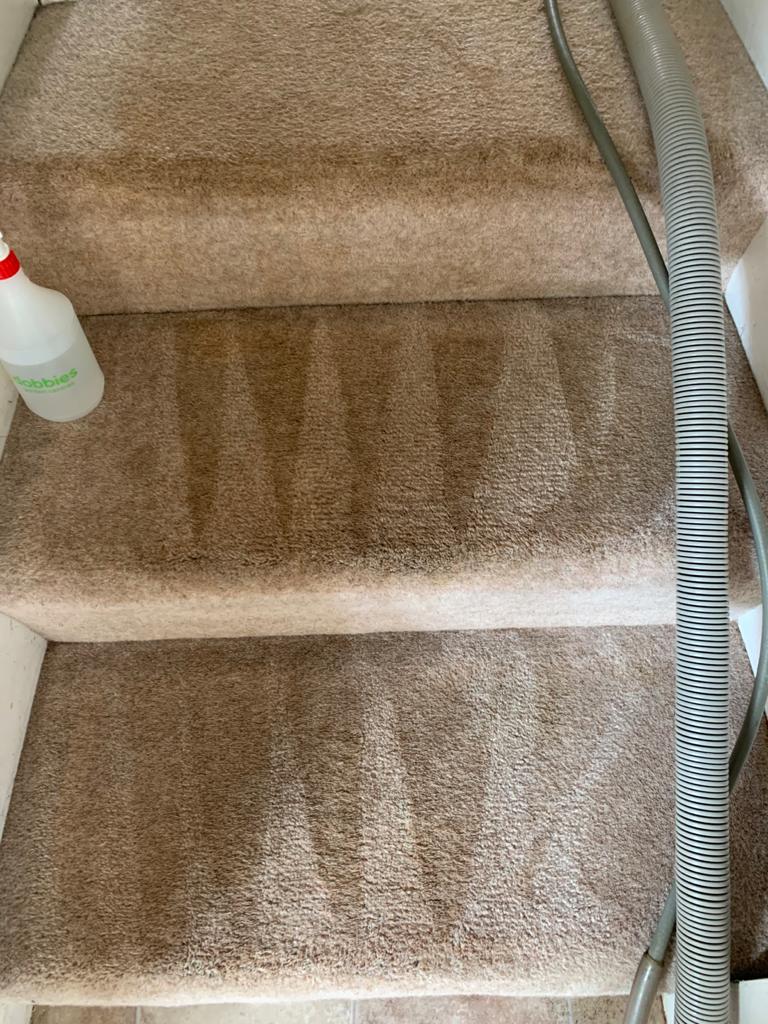 Free Instant Quotations
Call us now to obtain your instant quotation. No hidden surprises. What we quote is what you pay.
Available 'round the Clock
Have an emergency and need to speak to us? Call us anytime, we are always happy to hear from our customers and to discuss your needs. We are only a phone call away.
Satisfaction Guaranteed
You can rest assured that we won't leave your job until you are 100% happy. No matter how small your concern is, we will deal with it. Customer service is our main priority.
Instant Quotations
We offer quotations over the phone, If we give a price then that's what it will be. We don't believe in saying one thing and doing another. Honesty and reliability is what we have built our business on.
Carpet Cleaning Ashford, Kent

FAQ's
Will carpet cleaning kill fleas?
Absolutely! Professional carpet cleaning is one of the fastest ways to kill a flea infestation. It will not only remove the present fleas but also destroy the flea life cycle.
Will carpet cleaning get rid of urine smell?
The only way to truly remove the urine smell is to neutralise and fully extract the enzymes. This can be done with our highly powerful carpet cleaning machines. If you use a DIY carpet cleaning machine with shampoo, be aware that this can make the smell worse by re-activating the enzymes!
Will carpet cleaning lift pile?
This depends on the carpet fibre and how bad it is. We will be happy to give you advice on this when carrying out your carpet cleaning.
Should I have my carpets professionally cleaned?
Regular cleaning should be part of any household routine, and whilst small spills and stains can be taken care of by yourself, using a professional company for a complete clean ensures your home remains fresh and increases the longevity of your carpets. Our machines cost thousands of pounds and are designed to give a professional outcome.
How often should you have carpets professionally cleaned?
It is recommended to have them cleaned at least twice a year to maintain a clean and healthy environment. But there are factors to consider, such as the amount of foot traffic your carpets are subjected to, the number of people in your household, etc. Twice a year is a guide, but ultimately it comes down to what suits you.
Are carpet cleaning fumes toxic?
The fumes in the shampoo used for cleaning a carpet are non-toxic.
Are carpet cleaning chemicals safe?
The shampoos used for cleaning a carpet are harmless and safe for the environment.
Can carpet cleaning remove mould?
Yes, they can. A thorough steam clean is one of the most effective ways to kill mould.
Why carpet cleaning is important
Our professional carpet cleaning services help to remove bacteria, dust mites, and other allergens, in turn keeping your family breathing well and reducing the risk of any health problems.
I can honestly say the service Ben offered was second to none. He is a true professional when it comes to getting carpets clean.  My dog had an accident on a cream carpet and Ben managed to remove all traces of it. Thanks again Ben, and we'll be in touch soon to get the bedrooms cleaned as we discussed.
Richard saved the day, and my carpets! I ended up dropping paint all over them, and at the worst possible time (7pm on a Friday) Richard came straight out and dealt with the issue swiftly. There is no sign of any paint and absolutley no smell. Very tallented guy! Thanks so much. A***
Professional Carpet Cleaners Ashford Kent
Hopefully, by now, you will see that we are a team of highly professional carpet cleaners offering a first-class service to customers throughout Ashford, Kent and the surrounding areas.
We are dedicated to providing real value and quality, which we feel will be hard for other companies to match.
We intend to be known as the best carpet cleaners in Ashford, Kent, and to offer a service that you will remember and recommend to your friends and family for years to come.
We are very passionate about carpet cleaning and our business, and it is this reason we have built up a fantastic clientele base that many companies would be envious of.
We would love to hear from you; please contact us anytime to discuss how we can serve you.
We cover all of Ashford Kent and the surrounding areas. If you found our site by searching for 'Carpet cleaning near me' or 'carpet cleaner near me', then we almost certainly will cover your area too.
Whatever your requirements are, we will be happy to help. From commercial to domestic carpet cleaning and everything else in between, we are here to help.
Call us anytime to discuss how we can help.
Introduction: When renting or selling a property, first impressions matter significantly. Every detail counts, from the exterior to the interior. Often overlooked, yet profoundly impactful, are the carpets. Clean carpets not only enhance the aesthetics but also...